About Us
We are an 8 person office dedicated to helping you with your financial needs.
Alan J. Wilkins, CPA, Owner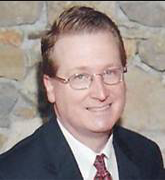 Alan graduated from BYU in 1989 with a degree in Accounting. In 1993 he obtained his CPA license. He has worked in Colorado and Utah and is currently licensed as a CPA in both states. He is a member of the American Institute of Certified Public Accountants and the Utah Society of CPA's.
Alan has worked in private accounting as a Controller and CFO as well as in public accounting. His experience as a CFO gives him a unique perspective that makes him more effective in meeting the needs of his small business clients.
Due to his range of experience he can help clients with a variety of accounting and business related issues including:
Tax return filing and tax planning for individuals and businesses
Bookkeeping and financial statements for small businesses
Payroll and payroll tax reporting
Peer Review of other accounting firms
Annual participation in Continuing Professional Education courses keeps him on the leading edge of ever-changing tax laws and accounting methods.
Tami Madsen
Tami Madsen graduated from Brigham Young University and handles much of the accounting in our office.  She helps you know what is truly happening in your business with accurate reporting.
Sahra Hiss
Sahra Hiss graduated from Southern Utah University in Accounting.   Sahra has been working with tax clients in our office for many years.  She has the experience to analyze your tax documents, maximizing your refund.
Jayne Elswood
Jane Elswood helps with taxes and payroll, keeping a great relationship with clients.  She is efficient and gets information to you in a timely manner.
Kathy Russon
Kathy Russon received her MBA from Brigham Young University.  Kathy helps with taxes and payroll, meeting deadlines so you don't have to worry about reports being turned in on time.
Dorothy Ryan
Dorothy Ryan works well with our clients. She keeps the office running smoothly and helps with payroll. Talk to Dorothy if you need an appointment!
Holli Jo Klein
Holli Jo Klein graduated with a Masters in Accounting from Brigham Young University. Her experience and expertise ensure that your taxes are accurately prepared.
Merrilee Clark
Merrilee Clark, CPA, JD graduated with her Masters in Accountancy with an emphasis in Tax. She  followed that with a  law degree, also from BYU.  She is licensed as a CPA in Utah and as an attorney in Utah and Nevada.  Her education and professional insight is highly valued for our tax clients.